Mon Ethos Thanksgiving in Florida

After the National's Show in Miami we will celebrate Thanksgiving Day style.
Menu
APPETIZERS 
Marinated Feta with Seeded Crackers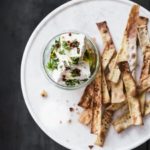 Sweet Potato "Crostini" with Blue Cheese and Honey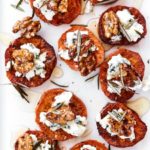 VEGETABLES 
Green Beans with Wild Mushrooms and Crispy Shallots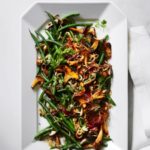 Candied Sweet Potatoes with Toasted Marshmallows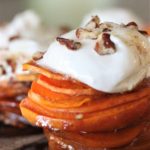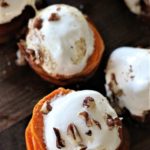 Stacked sweet potato slices a layer up the thinly sliced sweet potatoes with a spiced butter and brown sugar mixture that bubbles into the most delicious caramel sauce with marshmallow and candied pecan toping.
Endive and Apple Salad with Candied Walnuts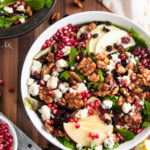 Autumn Apple and Pomegranate Salad with Homemade Candied Walnuts concoction consists of green and red sliced apples, crumbled bleu cheese, dried currants and cranberries, pomegranate seeds, freshly whisked up apple cider vinaigrette.
SOUP
French Onion Soup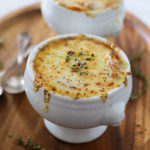 TURKEY 
Buttermilk-Brined Turkey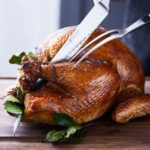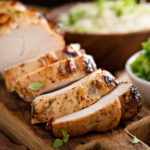 Turkey soaked in a saltwater brine that will produces tender, juicy meat. The brine mixture also includes buttermilk, which adds flavor to the turkey and helps keep the meat incredibly moist.
Traditional Cranberry Sauce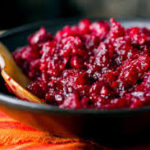 Mashed Potatoes with Herb-Infused Cream and Chives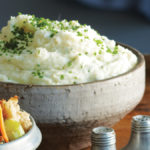 Bacon Stuffing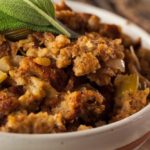 Homemade Rolls and Buns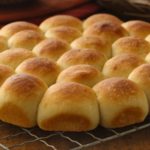 Caramelized Onion Gravy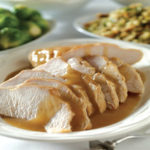 Ham
Glazed Ham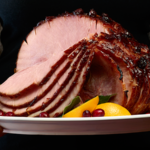 Other
Thanksgiving Burger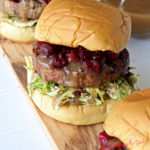 All American Sliders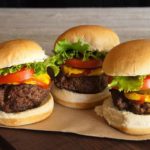 TRADITIONAL SIDERS
EXTRAS
Apple Pie Pancakes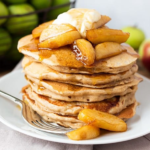 S'more Pancakes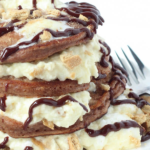 https://www.saltydonut.com
More than a donut shop™. The Salty is a family-owned, artisan donut shop that focuses on chef-made, small-batch, craft donuts that rotate based on seasonality. We're a 100% scratch bakery, so we use nothing but the highest quality ingredients and making everything in house! Naturally, we don't use any artificial ingredients in anything we make, because, well – that's gross! If we wouldn't serve it to our own family, we definitely wouldn't serve it to yours! All of our yeast-raised donuts are based on our 24hr Brioche recipe which is buttery, insanely flavorful and fluffy. Our cake donuts are a little crunchy on the outside, soft & moist on the inside and from time to time we'll even fold fresh fruit and other things into them! Coffee? Yep, we've got you covered! We serve Intelligentsia Coffee and have crafted a coffee menu that focuses on seasonality and flavor profiles that challenge the norm. We've worked incredibly hard and poured every ounce of heart and passion we have into pushing the boundaries of what a 'donut' is, to make sure we're not only Miami's best donut shop, but one of the best donut shops and coffee bars in the nation.
Pumpkin Squared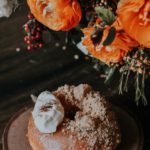 24hr. pumpkin + spice infused brioche ring filled with a homemade pumpkin 'pie' custard, pumpkin spice glaze, topped with brown butter 'pie crust' pieces & a dollop of homemade whipped cream.
Apple Crisp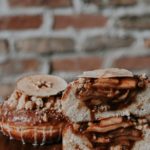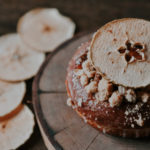 24 hr brioche that's scooped out & layered with slices of soft baked brown sugar & cinnamon Granny Smith Apple slices, cinnamon glaze, topped with homemade Dutch Apple Pie streusel & dehydrated apple chip.
White Chocolate Tres Leches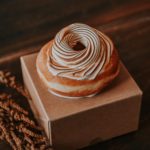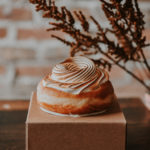 24 hr. raised brioche soaked in rum & three milk texture, bottom crusted with white chocolate & finished with torched meringue.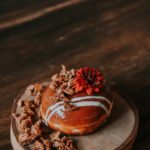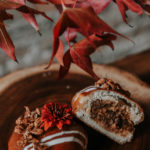 24 hr brioche filled with a homemade cheesecake & pecan pie filling, pecan toffee glaze, topped with candied pecans & edible flower
Maple + Bacon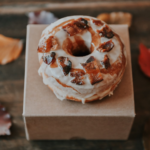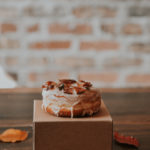 24 hr. brioche, pure maple glaze, topped with homemade candied Miami Smokers bacon "cracklings" & J.Wakefield porter redux.
PB + Oatmeal 'Pie'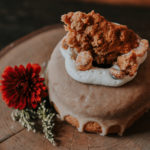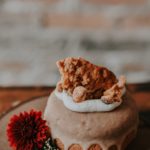 Baked peanut butter & oat cake donut topped with buttercream, candied salted peanuts & homemade oatmeal cookie crumble. *GLUTEN FREE*
Carrot Cake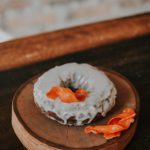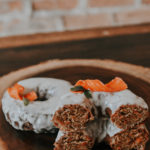 Cake dough that's infused with freshly grated carrots & baking spices, cream cheese glaze & topped with a homemade candied carrot twist
[/cmsmasters_text]
[/cmsmasters_column]
[/cmsmasters_row]