7 Small Business Trends for 2021 to Know About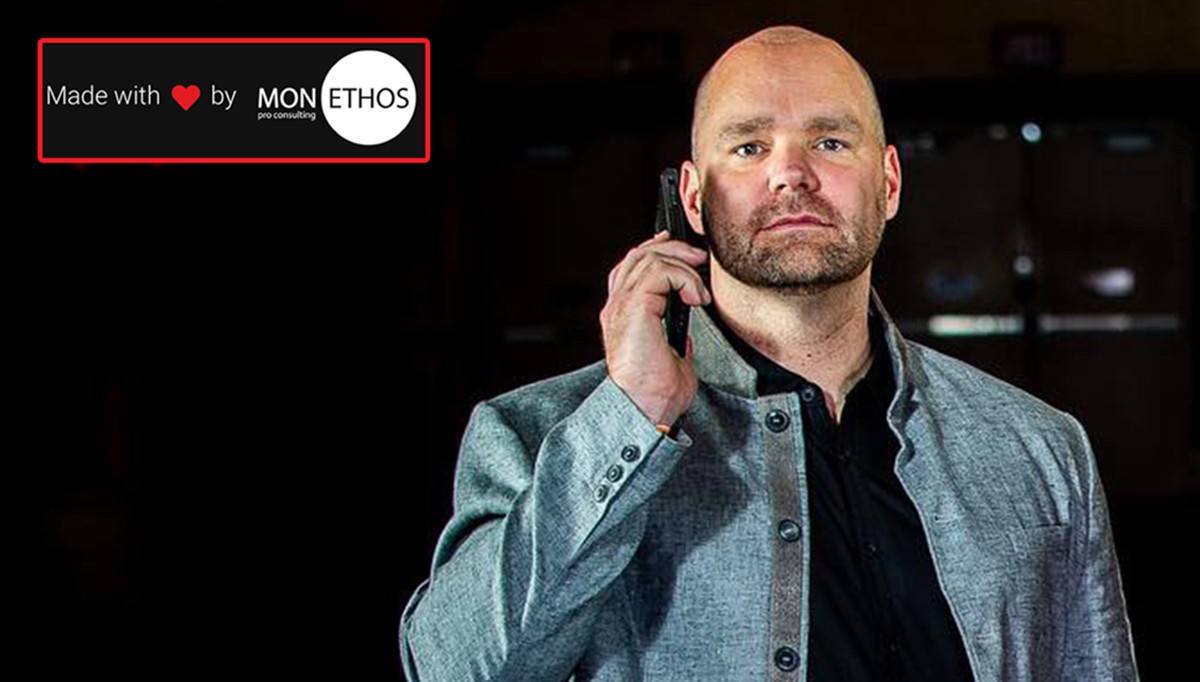 ———————
Here are seven 2021 small business trends that Mon Ethos thinks everyone should be aware of:
1. Working from Home is the New Normal
According to a June 2020 report from Stanford, 42 percent of the U.S. workforce now works from home [1]. There was a steep increase in remote working at the start of the year, but before the stay-at-home orders, the number of virtual workers was growing annually. Workers who were laid off during COVID-19 lockdowns largely joined the virtual workforce, and many companies had their employees work from home.
For small businesses, a remote workforce means lower overhead costs. Employees who work from home are also shown to be more productive [2]. Investing in software that improves the work-from-home experience is a current trend, and some businesses are even providing home office stipends for their remote employees.
2. E-Commerce and a Digital Customer Experience
While digitization has been a trend in the business world for some time, COVID-19 has accelerated the pace at which businesses are digitizing. According to research from Adobe, e-commerce saw a steep increase of 110% after stay-at-home orders began [3]. However, service providers are also stepping further into digital terrain by using technology for a remote customer experience. For example, doctors are providing "Telehealth" appointments for patients to get helpful answers and prescriptions over video chat.
Customers appreciate a virtual self-service option they can use on an app or website at any time of day. On-demand delivery apps are an increasing trend in retail. They provide an easy digital-only experience to get shopping done and delivered to customers.
3. It's Now a "Gig Economy"
To reduce overhead costs, small businesses are hiring a remote workforce and paying for gigs instead of paying salaries. Since you pay per gig, the workflow can be completely flexible. Advances in cloud computing are making it easy for small businesses to work with experts who can help with marketing and strategy. Local businesses are using on-demand delivery apps to outsource delivery to customers, saving on vehicle and driving costs.
Outsourcing doesn't come with costly HR processes like hiring, onboarding and payroll. Talent agencies that connect businesses to freelancers have become more prevalent. They make outsourcing convenient for businesses by providing a selection of pre-vetted freelancers. With so many preferring to work remotely, particularly Millennials and Generation Z, gig working will only increase in 2021.
4. Customer Reviews Are More Critical
Customer feedback has always had an important role for businesses, but in 2021 consumers expect to find reviews online for everything. Research shows customers are checking reviews before they buy now more than just a few years ago. In fact, reviews have been found to have a larger impact on buying decisions than family and friends' recommendations, according to one study [4].
With so many reviews online for virtually any product you can buy, products that don't have any reviews are less likely to be purchased. The growing importance of customer reviews in making sales means businesses are incorporating strategies to help obtain more reviews.
It's a good practice to highlight your best reviews on your website homepage, on sales pages and in social media posts. You might include a dedicated website page for customer reviews and title it something like "what our customers are saying." Make it easy for customers to leave feedback after purchasing, and remind them by email to do so.
5. Personalized Content Marketing
Personalization content is helping businesses create more relevant customer journeys for their online leads. In a 2019 study published in Evergage's "Trends in Personalization Survey Report," 80 percent of marketers said personalized content marketing campaigns were more profitable than generic campaigns [5].
Segmenting your email list and sending different emails tailored to each group is one example of personalized content marketing that's been around for a while. However, it's becoming more common for content marketing professionals to build segmented content funnels for different audiences reading the blog. With the help of a customer relationship management (CRM) tool, businesses can track what leads are reading and segment them into the most fitting marketing group. Then it can generate personalized suggestions for content and product offers.
6. Protecting Cash Flow
An ongoing trend in light of the COVID-19 pandemic is the focus on cash flow preservation and optimization. Cutting overhead costs, maintaining customer relationships and meeting short-term sales goals are priorities, and so is a resilience strategy. Executive teams are talking over potential futures and how they can improve readiness in any event whether a supply chain disruption, disease outbreak or natural disaster. COVID-19 shined light on the importance of preparedness and quick decision-making in a crisis. Executive teams that sit down together to strategize contingency plans may be more confident in facing 2021.
7. Social Commerce
Social commerce is e-commerce that happens through social media. As platforms continue to evolve in ways that support social commerce, this trend is expanding in 2021 and into the foreseeable future. According to research from eMarketer, 55 percent of Generation Z fashion-related purchases in 2019 were generated from social media [6].
With an Instagram Business account, you can set up an Instagram store and add products to it. In your Instagram posts and stories, you can tag products from your store so that visitors can view it in store and purchase it right within the app. With TikTok's shoppable links feature, marketers can embed product links into videos as they show them off personally. Larger YouTube channels are also able to embed links from their web store into videos.
As more marketing channels continue to open avenues for social commerce, small businesses can benefit from the low overhead and high return on investment (ROI) seen with this strategy.
Small Business Success in 2021
A lot has changed for small businesses since the start of the global pandemic in early 2020. It forced some small businesses to close and others to shut down permanently. For those who have survived 2020, resilience building is important for 2021. However, with new consumer trends and advances in business technology, new strategies are also trending among small businesses. While it's not the time to take on an expensive initiative, consumers are shopping online more than ever. Through strategies like personalized marketing and social commerce, small businesses can siphon more online traffic to their websites.
After a stressful 2020 plagued by uncertainty, strong new trends in small businesses are emerging in 2021. In adapting to a global pandemic and staying competitive as technology changes quickly, there are many strategies showing to work. With advancements in technology to leverage and economic pressure to preserve cash flow, various business investments and spending cuts are trending. If you are interested in learning more about how Mon Ethos can help prepare you for the changing landscape of 2021, reach out to us on our website.
References:
1. siepr.stanford.edu/research/publications/how-working-home-works-out
2. inc.com/scott-mautz/a-2-year-stanford-study-shows-astonishing-productivity-boost-of-working-from-home.html
3. blog.adobe.com/en/publish/2020/05/12/april-digital-economy-index-how-covid-19-continues-to-shift-e-commerce-trends.html
4. businesswire.com/news/home/20180319005257/en/PowerReviews-Finds-that-Virtually-All-Consumers-97-Percent-Depend-on-Reviews-to-Inform-Purchase-Decisions
5. evergage.com/resources/ebooks/trends-in-personalization-survey-report/
6. emarketer.com/content/consumers-are-influenced-by-brands-on-social
___________________________________________
copyright detials
2021 Mon Ethos Pro – Mon Ethos Pro and Mon Ethos Pro Consulting is a trademark ownded by David Whitaker
#madewith❤️bymonethos