IFBB Pro Xavisus Gayden is a competitive bodybuilder and coach. He's won 1st place in the Titans Grand Prix, 3rd in Japan Pro, 4th in the Sacramento Pro Championship, 5th place in the Pro Salt Lake City Showdown, and 7th in the Arnold Sports Festival.
| | |
| --- | --- |
| Age | 39 |
| Height | 6'1 |
| Weight | 219lbs |
| Hair Color | Black |
| Body Type | |
| Location | |
| Piercings | Yes |
| Tattoos | Yes |
| Neck Size | 17.5 in |
| Dress Shirt Size | XXL |
| Pant Size | 36W 34L |
| Shoe Size | 10.5 |
Discover What You're Made Of
Why settle for anything but the best when it comes to you body.
For more information call:  (855) 451-5855
Sports, Hobbies, & Fitness
What was your last bodybuilding competition and what did you place?
San Diego IFBB Tournament of Champions – 1st Place
What prior competitions have you been to and what did you place in those?
IFBB PRO Titans Grand Prix 1st Place
IFBB Japan Pro 3rd Place
IFBB Sacramento Pro Championship 4th Place
IFBB Pro Salt City Showdown 5th Place
IFBB Arnold Sports Festival 7th Place
What competitions have you won?
IFBB Tournament of Champions 2018
IFBB Titans Grand Prix 2017
IFBB Los Angeles Grand Prix 2014
NPC USA Championship (Pro Qualifier) 2013
NPC Spartan Championship 2013
When/where is your next competition?
Sacramento Governors Cup March 30, 2019
IFBB Los Angeles Grand Prix April 6, 2019
Briefly describe your current workout regimen
I train everyday. I do about 2-3 hours of cardio a week. I am currently on off-season and I start prep January 1, 2019.
What is the name and location of the gym that you currently work out at?
Paige Fieldhouse
What supplement brands do you currently use?
Performix, MHP, Evogen nutrition and Global Formulaz
What are your Top 3 songs to workout to?
Young Buck – Start It Up
Trey Songz – Rotation
Jaden – Goku
Genres – Rap, R&B, Southern Hip Hop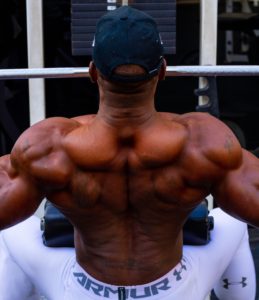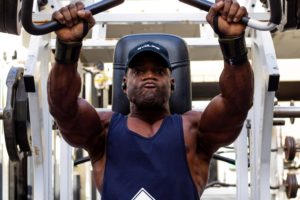 What are your hobbies?
bodybuilding
bowling
basketball
bowling
What sports do you watch?
bodybuilding
gymnastics
ice skating
figure skating
wrestling
basketball
bowling
football
gymnastics