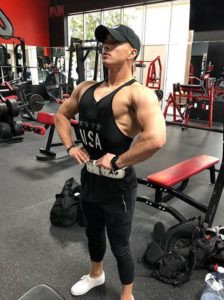 Shane Sumner is an active US Marine and competing NPC bodybuilder. During school he ran in track, pole vaulted, wrestled and played football.
| | |
| --- | --- |
| Age | 21 |
| Height | 5'5 |
| Weight | 146 lbs |
| Hair Color | Brown |
| Body Type | Muscular |
| Location | Twentynine Palms, CA |
| Piercings | No |
| Tattoos | No |
| Neck Size | 15.25" |
| Dress Shirt Size | Small |
| Pant Size | 28x28 |
| Shoe Size | |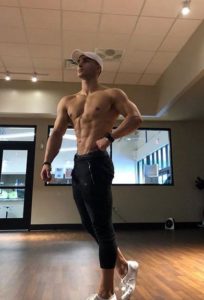 Discover What You're Made Of
Why settle for anything but the best when it comes to you body.
For more information call:  (855) 451-5855
Sports, Hobbies, & Fitness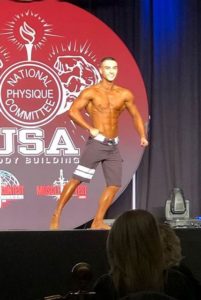 What was your last bodybuilding competition and what did you place?
Ferrigno Legacy – 10th
What prior competitions have you been to and what did you place in those?
Ferrigno Legacy – 10th
What competitions have you won?
None
When/where is your next competition?
February 9th
Las Vegas, NV
Briefly describe your current workout regimen
Weight training 7 days a week/45 mins of cardio/currently on prep
What is the name and location of the gym that you currently work out at?
Total Fitness, Twentynine Palms, CA
What supplement brands do you currently use?
Don't really have a specific brand at this point
What are your Top 3 songs to workout to?
The Mission – Dread Pitt and Yung Fusion
Wow. – Post Malone
Hometown – Neffex
What are your hobbies?
Body Building
Collecting Hats
Computer activities
Cooking
Eating out
Educational Courses
Electronics
Entertaining
Exercise (aerobics, weights)
Fast cars
Fishing
Football
Games
Ghost Hunting
Going to movies
Go Kart Racing
Internet
Listening to music
Marksmanship
Musical Instruments
Playing music
Playing team sports
Relaxing
Renting movies
Sleeping
Socializing with friends/neighbors
Spending time with family/kids
Texting
TV watching
Video Games
Watching sporting events
Weightlifting
Wrestling
What sports do you watch?
Bodybuilding
Football
Weightlifting