Sean Carroll, IFBB Pro and Certified Strength & Conditioning Coach, is a graduate of University of East London, where he graduated with honors before graduating Brock University with a Bachelors of Arts Degree in Health & Physical Education.
Age:            44
Gender:      Male
Hair Color:  Black
Body Type:  Athletic
Weight:         220lbs
Height:         185cm
Shirt Size:  17/35
Neck Size:  17
Paint Size:  34 regular
Shoe Size:  9.5 UK
Tattoos: Yes (being removed)
Piercings:  Yes. Standard ear piercings
Discover What You're Made Of
Why settle for anything but the best when it comes to you body.
For more information call:  (855) 451-5855
Sports, Hobbies, & Fitness
What was your last bodybuilding competition and what did you place?
Van Pro Show 2018 – Finished 6th
What prior competitions have you been to and what did you place in those?
Pure Elite (UK 1st/ overall 2014)
OPA (Regional 2nd, Prov 2nd open and masters 2015)
CBBF (3rd masters 2015) North Americans (1st/ Overall)
CPA (Regional 1st open and masters 2018)
CPA (Pro Qualifier 1st Overall open and masters)
What competitions have you won?
2018
CPA Regional open and masters 1st/ overall
CPA Pro Qualifier open and masters 1st/ overall
When/where is your next competition?
Undecided at the moment
Briefly describe your current workout regimen
x5 normally
x6 normally
x7 nearer contest date
Not currently on prep
What is the name and location of the gym that you currently work out at?
BodyPro Hamilton Canada. Since moving back to the UK I haven't sourced a gym as yet.
What supplement brands do you currently use?
In Canada, I was an ambassador for ProSupps.
What are your Top 3 songs to workout to?
Public Enemy – Rebel without a cause
Nas – I made you look
James Brown – I got the feelin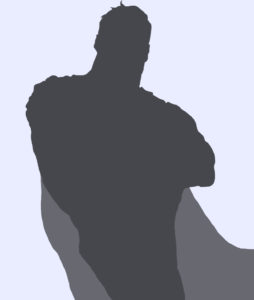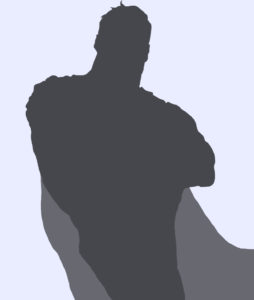 What are your hobbies?
Acting
Badminton
Baseball
Base Jumping
Basketball
Bicycling
Body Building
Car Racing
Church/church activities
Collecting
Dancing
Dodgeball
Drawing
Eating out
Educational Courses
Exercise (aerobics, weights)
Fast cars
Football
Go Kart Racing
Gymnastics
Internet
Jump Roping
Learn to Play Poker
Listening to music
Martial Arts
Meditation
Models
People Watching
Photography
Playing music
Reading
Relaxing
Renting movies
Running
Scuba Diving
Self Defense
Shopping
Snowboarding
Soccer
Surfing
Swimming
Tennis
Texting
Traveling
TV watching
Urban Exploration
Volunteer
Walking
Weightlifting
Other
What sports do you play?
Badminton
Boxing
Martial arts
Track-and-field sports/athletics
Running
Sprint
Weightlifting
Badminton
Football
Football (soccer)
Rugby
Swimming
Cycling
Sprint
What sports do you watch?
Badminton
Bodybuilding
Boxing
Gymnastics
Balance beam
Floor exercise
Horizontal bar
Parallel bars
Pommel horse
Rhythmic gymnastics
Rings
Uneven parallel bars
Vaulting
Martial arts
Judo
Jujitsu
Karate
Rackets
Real tennis
Skiing
Downhill skiing
Slalom
Freestyle skiing
Ski jumping
Snowboarding
Squash tennis
Swimming
Tennis
Table tennis
Track-and-field sports/athletics
Decathlon
Discus throw
Hammer throw
Heptathlon
High jump
Javelin throw
Long jump
Pole vault
Running
Hurdling
Long-distance running
Marathon
Middle-distance running
Sprint
Steeplechase
Shot put
Triple jump
Triathlon
Weightlifting
Rugby
Gymnastics
Rhythmic gymnastics
Tennis
Table tennis
Track-and-field sports/athletics
Triathlon
Karting
Offroad racing
Pursuit racing
Road race
Pursuit racing
Road race
Sprint
Tell us about the sports you have played.
Track and field (Sprint hurdles Team G.B)
Cross country (Essex Champ)
Boxed (ABA Novice finalist)
Thai Boxed
Rugby union and league (trials and training stints with semi pro and pro league teams)
Soccer semi pro
Badminton (Essex Champ)
During highschool and college I was a track and field guy. Team wise I represented team G.B as a junior sprint hurdler and in the 4 x100\. I dabbled with soccer and rugby during this period also.
Tell us about your favorite teams.
Personal Favourite teams
Soccer: Liverpool FC
Boxer: Tyson
Football: San Fran
Basketball: GSW
Cycling: BSB Sky
EDUCATION
Bachelor of Education J/I                                                                                               Sept. 2014-May 2015
Majored in Health & Physical Education
Brock University, Hamilton Campus
Bachelor of Science (Hons), Building Surveying                                                        Sept. 2006-July 2009
Anglia Ruskin University, Chelmsford, Essex U.K
Bachelor of Science (Hons), Sports Science                                                                 Sept. 2002-July 2005
University of East London, London U.K
ADDITIONAL TEACHING QUALIFICATIONS

Mathematics, Primary and Junior, Part 1                                                         August 2015
Primary Division                                                                                                   April 2016
Special Education, Part 1                                                                                     August 2016
Teaching English Language Learners, Part 1                                                   March 2017
TEACHING EXPERIENCE
Teacher Candidate OT (Occasional Teacher / Supply)
HWDSB (Hamilton Wentworth District School Board)                                           Sept. 2015-Feb. 2018
 Undertake temporary teaching contracts at different schools in different locations
 Adapt teaching methods for different situations, schools, subjects and age groups.
 Prepare lesson plans and teach pupils in accordance with the national curriculum.
 Responsible for marking students' work and providing them with necessary feedback, criticism, encouragement and support
Supervise children during events and projects outside of the classroom, such as cultural outings, field trips and excursions
 Meeting with pupils' parents to discuss their academic progress at parents' evenings
Responsible for creating a classroom environment that accommodates students with behavioural disabilities, supports learning and enhances emotional and social development
 Fostered interaction among all students to get the best out of each child
Ensured classroom environment also provides for necessary and reasonable precautions to protect students from physical harm.
TEACHING BLOCK EXPERIENCE
Teacher Candidate, Grade 4 Placement                                                                  Mar. 2015-June 2015
Templemead Elementary School, Hamilton
Designed and delivered engaging curricula for Mathematics, Literacy/ Language, History and Health & Physical Education
Implemented a variety of instructional methods through gradual release of responsibility
Implemented modelled, shared and guided reading and writing
Utilized teacher student conferences to allow students to communicate their learning
Ran after school athletics and intramural sessions for all grades within the school
Ran school DPA initiative to help students partake in 20 minutes of exercise per day
Organised and lead charity fun run event
Maintained positive classroom culture needed to help engage students fully
Assisted with progress report cards
Teacher Candidate, Grade 7/8 Intermediate Placement                                        Sept. 2014-Dec. 2014
Queen Victoria Elementary Public School, Hamilton
Designed and delivered curricula for geography, language (media literacy strand), mathematics (measurement and patterning/algebra units) within a grade 7/8 classroom
Successfully designed and delivered curricula for grade 6, 7/8 split Health and
Physical Education within a classroom setting and in the gym for practice based learning
Successfully implemented a variety of high yield strategies: collaborative learning, modelled reading & writing, conferencing and mentor texts
Evaluated and assessed student achievement by using achievement charts from the Growing Success document and used a variety of "For, As and Of" assessment tools
Designed and administered unit tests for progress reports used in Jan 2015
Provided extra support for students who needed extra help
Ran school fitness clubs for students wishing to improve their level of fitness
TEACHING AND LEADERSHIP WORK EXPERIENCE

P.E Teacher & Sports Liaison officer                                                                         Sept. 2004-Jul. 2006
Oakland High School, London UK
Delivered curricula for students in a Physical Education capacity
Ran after school programs and school sports days.
Responsible for including students in community athletics
Liaised with a number of schools and parents about sport lead initiatives
Supported students who had diverse needs
Supply Teacher (LTO), P.E Teacher/ Cross Curricula                                          Sept. 2000-Sept. 2004
Greater London, London UK
Provided cover for teachers unable to get into work
Implemented individualized plans, activities and games for group sessions
Provided maximum physical activity time with class periods
Motivated students to reach their full potential
Provided extracurricular activities
Provided after school clubs
Resolved issues of conflict between students so learning new skills in dynamic environments could be met inside and outside the classroom
VOLUNTEER EXPERIENCE
U10 Boys Soccer Coach – West Ham United, Mile End UK
Coached boys indoor soccer for the fall and winter seasons
Evaluated performance and provided suitable feedback, balancing criticism with positive and motivating comments.
Assessing strengths and weaknesses in a participant's performance and identifying areas for further development.
Adapting to the needs and interests of group or individual participants.
Communicating instructions and commands using clear, simple language.
Demonstrating an activity by breaking the task down into a sequence.
Encouraging participants to gain and develop skills, knowledge and techniques.
ACCOMPLISHMENTS AND PROFESSIONAL DEVELOPMENT
Certified Strength & Conditioning Coach
YMCA Certified (strength, conditioning, circuits)
Boxed in the Amateur Boxing Accosiation UK
Represented UK Team – Great Britain in Track & Field
Played rugby union and league / semi-pro
Level One Football Association badge