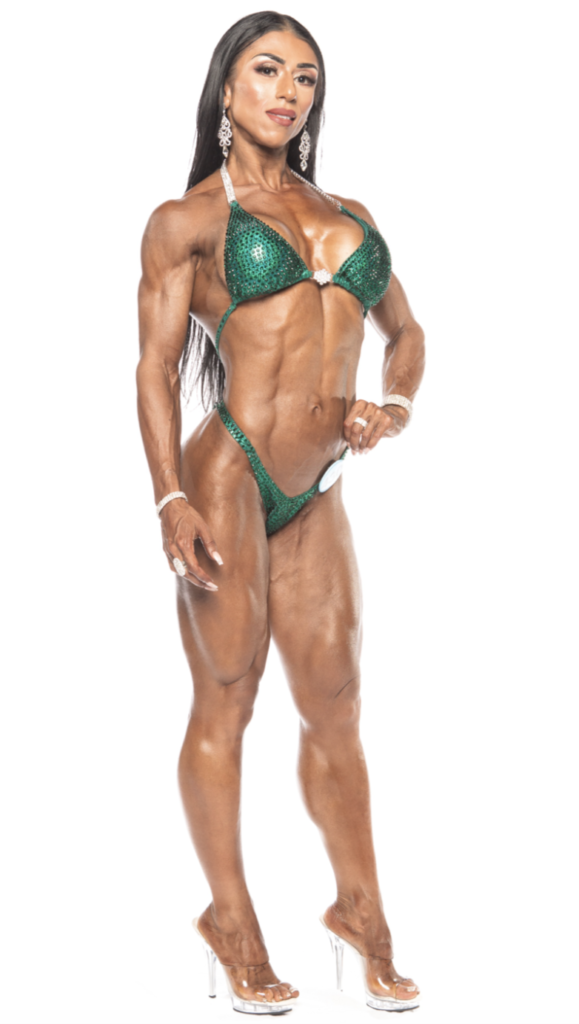 Sashli Sensation
Sashli is a Swedish/Persian athlete and influencer. She shares her journeys on social media platforms, where she talks about fitness, self-improvement, healthy lifestyle, fashion, beauty, cooking, etc. She also models, acts and does stunt work. She has worked with some big artists as a model/ actress such as Steve Aoki, Danny Ocean, French Montana and
she competed in 2018 at the biggest fitness show, Mr Olympia.
In Sweden she studied Sports Management, Business and Sports Nutrition. She graduated with double Masters and is a certified personal trainer and certified group training instructor with over 10 different certifications combined. She loves working with people and to be able to influence people towards a better lifestyle. By having her own health club in Sweden she got the attention of Scandinavia's biggest traveling agency, offered to partner up with travelling the world, to places like Thailand, Greece and Spain as a Fitness Director to manage their Fitness and Spa facilities. After 2 years of traveling the world and managing different locations, she decided to go back to Sweden, Stockholm to start working at Scandinavia's largest and most popular Health Club, as a Sports Club Director.
In 2014 Sashli got scouted and booked 2 modeling jobs in Los Angeles so she decided to travel to the states to experience the modeling, fashion and fitness lifestyle-which is something she fell in love with right away. She then realized she had found her new home. Six months later she moved out to the states and started collaborating with various companies and agencies. In 2015 she started to push her acting/modeling and since then she's been seen in commercials, music videos, films, etc. In 2017 her fitness carrier took off and after competing at the biggest Fitness/ Bodybuilding, Olympia 2018 she also established herself at the top as an Fitness Competitor.
Today Sashli enjoys guiding her one on one clients towards a better lifestyle, through workout and nutrition plans. She also loves modeling, acting and most definitely being a spokesperson for a healthy living and to be able to inspire others through her social media.
"Hard work beats talent" says @sashlistar
July 7
Place of birth: Tehran, Iran
5'0
130
Black
Thick
No
Yes
Briefly describe your current workout regimen
Right now I'm getting ready for the new division Wellness so I'm on prep. 3 workouts a day 7 days/week. Legs 3 days and other muscle groups once.
What is the name and location of the gym that you currently work out at
?
Athletic Society Westlake Village, LA
What supplement brands do you currently use?
Global Formulas
What was your last bodybuilding competition and what did you place?
Olympia Amatuer 2018, Figure, 2nd place Olympia Amatuer 2018, Women's Physique, 4th place
What prior competitions have you been to and what did you place in those?
Anaheim Fit Expo 2018, Figure 1st place and Women's Physique 1st place
What competitions have you won?
Anaheim Fit Expo 2018, Figure 1st place and Women's Physique 1st place
When/where is your next competition?
LA fit expo January 2020, the new division Wellness
Sports, Hobies, & Fitness
Body Building
Exercise (aerobics, weights)
Learning and experiencing new cultures
Traveling
Weightlifting
What Sports Do You Play?
bodybuilding
floor exercise
running
sprint
What sports do you watch?
Football
basketball
Bodybuilding
Tell us about the spots you have played:
Soccer growing up
Martial arts
About Mon ethos
Mon Ethos seeks to provide a customized level of service to its clients. By combining executive level talent management with the necessary business development tools Mon Ethos generates greater revenue and rewards to and interest in the athletes, artists and executives who take advantage of Mon Ethos wide range of services.
Through a hyper-intensive approach, we take talented individuals in their most raw form, fortify and develop their brand with a wide variety of resources and propel them into the next and highest level of their specific field. Whether it is the development of a website or a press release, Mon Ethos takes the utmost care in crafting a work product that is far superior than all others in our industry.
Our clients range from business executives reaching for the next level of management, or professional athletes looking to expand their revenue into areas other than their specific sport; all come to Mon Ethos for our professionalism and dedication to them and to our work.
Contact Mont Ethos: Phone: 800-689-1275
Athlete Application
The following questions are designed to give us a better understanding of who you are and what you are looking to get out of your relationship with Mon Ethos.