Manuel Perdue is one of our up and coming competitive athletes training to become the future of bodybuilding. He has been in competition since late 2017, taking First in Teen Physique and Tenth in Unlimited Men's Physique in the Battle in the Desert 2018.
| | |
| --- | --- |
| Age | 19 |
| Height | 5'6 |
| Weight | 172 lbs |
| Hair Color | Brown |
| Body Type | Mesomorph |
| Location | |
| Piercings | Yes (both ears) |
| Tattoos | No |
| Neck Size | 15 in |
| Dress Shirt Size | Medium, 33 chest |
| Pant Size | 32 |
| Shoe Size | 9.5 |
Sports, Hobbies, & Fitness
What was your last bodybuilding competition and what did you place?
My last competition was in July. The Battle in the Desert, where I placed 1st in Teen Physique and 6th in Unlimited Men's Physique.
What prior competitions have you been to and what did you place in those?
My first show was in November 2017 the Ferrigno Legacy where I placed 7th in teen physique. I also competed in the NPC West Coast Classic where I took 4th in Teen Physique and 10th in Unlimited Men's Physique
What competitions have you won?
Battle in the Desert Teen Physique.
When/where is your next competition?
My next competition is in Las Vegas NV. I'm competing in the Musclecontest Legends Classic in February!
Briefly describe your current workout regimen
I workout 7 days a week with cardio implemented everyday as well. Currently in my offseason to improve my weak points. Contest prep will start in about 2 weeks.
What is the name and location of the gym that you currently work out at?
I workout at Total Fitness located in 29 palms CA
What supplement brands do you currently use?
I was working with a small supplement company called Legacy Labz but they have stopped communicating with me for a couple months now. I have been using performix since.
What are your Top 3 songs to workout to?
Hard Work Pays Off // Juice Wrld
Drip Too Hard // Lil Baby
Do What I Want // Lil Uzi Vert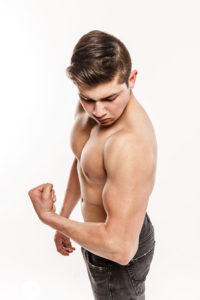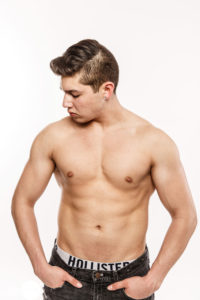 What are your hobbies?
Body Building
Exercise (aerobics, weights)
Football
Golf
Socializing with friends/neighbors
Watching sporting events
Weightlifting
What sports do you play?
What sports do you watch?
Bodybuilding
Golf
Football
Tell us about the sports you have played.
I was a 3 year Varsity Golf player for my high school. I went into an independent study my senior year to finish out my prep and didn't end up playing golf. I also played football my first three years in high school.
Tell us about your favorite teams.
I'm a big New Orleans Saints football fan.