Johnathan Efstratios Arampatzis
Johnathan Efstratios Arampatzis is a model, competitive bodybuilder and personal trainer. He competed at the 2014 NPC Europa Phoenix, the NPC Dennis James Classic in 2015 and the 2016 NPC USA Championships.
| | |
| --- | --- |
| Age | 27 |
| Height | 6'8 |
| Weight | 260 lbs |
| Hair Color | Dark Brown |
| Body Type | Athletic |
| Location | Mesa, AZ |
| Piercings | No |
| Tattoos | Yes |
| Neck Size | 18 in |
| Dress Shirt Size | Xxl Long |
| Pant Size | 31-36 cut & bulk length 38 |
| Shoe Size | 15-16 |
Sports, Hobbies, & Fitness
What was your last bodybuilding competition and what did you place?
10th at USA's in 2016 for Physique
What prior competitions have you been to and what did you place in those?
Over all for Physique Dennis James 2015
3rd Place at Phoenix Europa 2014
What competitions have you won?
Dennis James Classic
When/where is your next competition?
Dennis James Classic 2020 Classic Physique.
Briefly describe your current workout regimen
Don't do cardio In off-season unless I get too fluffy. Typically I work out 6-10 days in a row before resting, I life lift for an hour and a half typically. I take small rest times and focus more on super sets, drop sets and lots of different volumes and angles on the muscle group. I do regularly push heavy for leg day however. Not currently in prep bulking this next year.
What is the name and location of the gym that you currently work out at?
L.A. Fitness
What supplement brands do you currently use?
Nutrakey
Now Vitamins
Blackstone Labs
Red Con
Kaged Supps
Anaimal
Man Sports
Bsn Nutrition
Muscle Tech
What are your Top 3 songs to workout to?
Nomy (dead man walking)
Zombie (metal cover)
Welcome to the Party( diplo and little pump)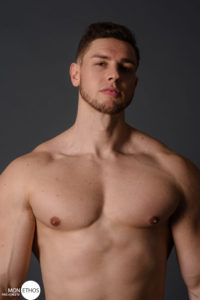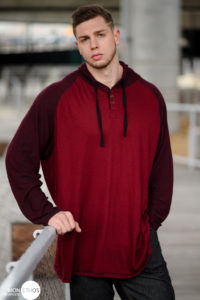 What are your hobbies?
Animals/pets/dogs
Baseball
Basketball
Bicycling
BoardGames
Body Building
Bowling
Casino Gambling
Cooking
Crossword Puzzles
Dancing
Dodgeball
Eating out
Electronics
Exercise (aerobics, weights)
Fast cars
Football
Games
Going to movies
Golf
Go Kart Racing
Hiking
Iceskating
Internet
Kitchen Chemistry
Listening to music
Martial Arts
Paintball
Rapping
Relaxing
Renaissance Faire
Sleeping
Socializing with friends/neighbors
Spending time with family/kids
Swimming
Traveling
TV watching
Video Games
Walking
Watching sporting events
Writing
Writing Music
Writing Songs
YoYo
Ziplining
Other
What Sports Do You Play
Bodybuilding
Bowling
Baseball
Basketball
Football
What spots do you watch
Bodybuilding
Bowling
Boxing
Gymnastics
Balance beam
Floor exercise
Horizontal bar
Parallel bars
Pommel horse
Rings
Uneven parallel bars
Vaulting
Martial arts
Real tennis
Skating
Ice skating
Figure skating
Speed skating
Short-track speed skating
Skiing
Alpine skiing
Downhill skiing
Slalom
Ski jumping
Speed skiing
Waterskiing
Snowboarding
Swimming
Tennis
Track-and-field sports/athletics
Weightlifting
Powerlifting
Weight throw
Wrestling
Greco-Roman wrestling
Sumo
Baseball
Basketball
Bowling
Field hockey
Football
Ice hockey
Skating
Figure skating
Roller-skating
Skiing
Swimming
Drag racing
Sports-car racing
Motocross
Skateboarding
Tell us about the sports you have played.
Played baseball and basketball pretty much my whole life, then got to college and picked up football as well.
Tell us about your favorite teams.
I love sports and good games between teams, I'm really not a team fan type of person, I'm a fan of people and talent individually.