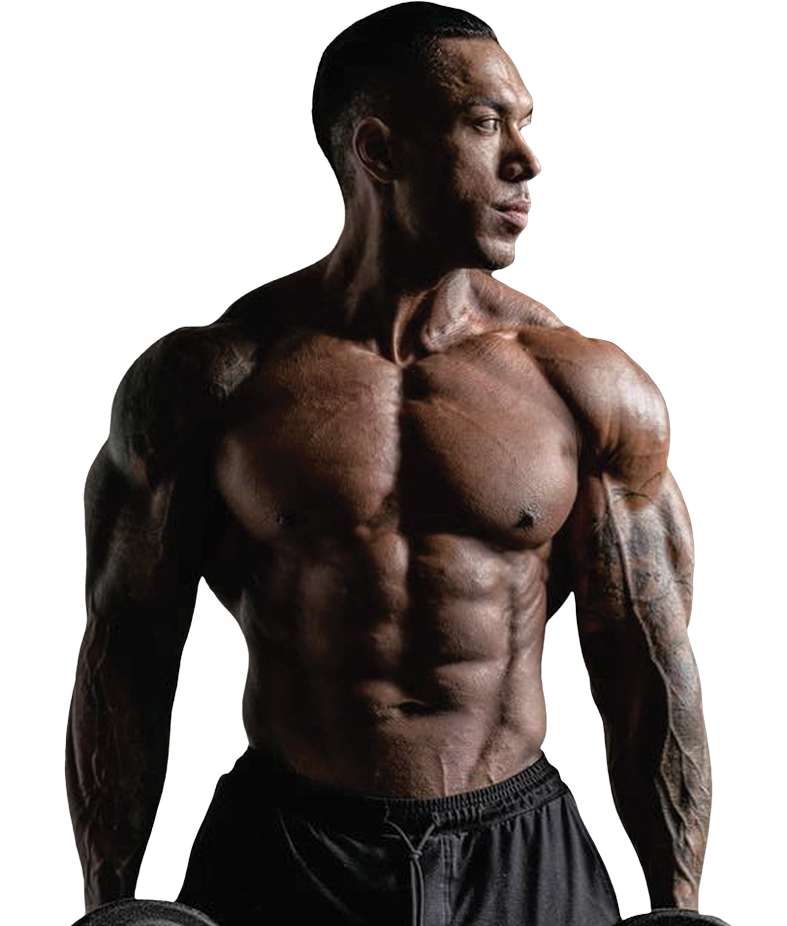 Dean Balabis is an IFBB Pro Men's Physique Athlete and three-time champion from San Francisco. He is also a three-time Olympian competitor who has been in the industry since 2013. Dean is a Elite Pro athlete with an impressive track record that began when he earned his Pro Card in his first national show in 2014 which led him to win his first overall show just three months later. That win automatically qualified him for Mr. Olympia 15 '(placed 6th). In the following two years, he qualified for Mr. Olympia and placed top 10.
In the past, Dean practiced CrossFit and was focused more on performance vs aesthetics until he realized he was negatively affecting his physique. After resuming a regular weightlifting program, Dean began to see positive results that have led him to be one of the great competitors in the Men's Physique Division. Dean is most known for his creative training methods and emphasis on correct form and technique. "I'm a firm believer in mastering your craft and always being open-minded to learning new methods < Knowledge has no value unless you put it into practice >", he says.
"I didn't grow up with a silver spoon and was raised with a single parent (mother) for the majority of my life. I grew up a few blocks away from the Sunnydale Projects in San Francisco where the bus drivers often refused to enter after dark. Like any other man, living in this environment forced me to adapt and learn at a young age to have a tough skin. To this day, I'm still a work in progress and can honestly say my passion for health and fitness, and God has helped guide me on the right path."  @deenomite.
The ultimate goal for Dean is to inspire health and fitness in others, regardless of their age, while he continues to compete. He's a determined person no matter how many obstacles are thrown his way. During his career, Dean has been fortunate to share the stage with the best.
Competitions
2014 IFBB Sacramento Pro, 1st
2014 IFBB Titans Grand Prix Pro, 5th
2014 NPC USA Championships, 1st
2015 IFBB Sacramento Pro, 3rd
2015 IFBB New York Pro, 10th
2015 Mr. Olympia Weekend Physique, 6th
2016 Mr. Olympia Weekend Physique, 10th
2017 Mr. Olympia Weekend Physique, 10th
2017 New York Pro Men's Physique, 13th
2018 Governor's Cup Pro Men's Physique, 3rd
2018 Salt City Showdown Pro Men's Physique, 3rd
2018 LA Grand Prix Pro Men's Physique, 7th
2018 San Jose Pro Men's Physique, 7th
2018 Sacramento Pro Men's Physique, 2nd
2018 Musclecontest Tournament of Champions Pro Men's Physique, 4th
2019 Governor's Cup Pro Men's Physique, 3rd
2019 Salt City Showdown Pro Men's Physique, 3rd
2019 Northern California Pro Men's Physique, 3rd
2019 San Jose Pro Men's Physique, 3rd