DaJuan Freeman is the 2017 North American Champion, winning 1st Open, 1st 35+, Master's 35+ and Overall Champion and in 2016, he won 1st Place at both the California State Championships and the LA Grand Prix.
Location:   Colton, California
Age:            36
Gender:      Male
Hair Color:  Black
Body Type:  Muscular/ Mesomorph
Weight:        258 lbs
Height:         6'0
Shirt Size:  XXL
Neck Size: 16 1/4 inch 
Paint Size:  Off season 38, 33 prep season 34, 33
Shoe Size:  14
Tattoos: No
Piercings:  Yes, 1 in each ear
Sports, Hobbies, & Fitness
What was your last bodybuilding competition and what did you place?
Legion Sports Festival Sept 29th – placed 12th
What prior competitions have you been to and what did you place in those?
Battle in the Desert July 2018- 17th
San Jose Championships- June 2018- 11th
Nor Cal Championships June 2018- 10th, 2nd Masters 35+
Night of Champions May 2018- 9th
Tournament of Champions Dec 2017- 16th
Ferrigno Legacy Nov 2017- 9th
North American Championships 2017- 1st Open, 1st Masters 35 +, Masters Overall Champion
USA Championship 2017- 4th
California State Championships 5th Open, 3rd Masters 35 +
USA Championships 2016- 5th
California State Championships 2016- 1st
LA Grand Prix 2016- 1st Open, 1st Novice, Novice Overall Champion
Fit World Championships 2015- 4th
What competitions have you won?
2017 North American Championships 1st Open, 1st 35+, Master's 35+ Overall Champion
2016 California State Championships 1st Place
2016 LA Grand Prix 1st Place Open, 1st Place Novice, Novice Overall Champion.
Briefly describe your current workout regimen
Off season 5 days a week. 25 mins 3-4 days a week
Prep season 7 days a week. 60-90,120 mins of cardio per day.
What is the name and location of the gym that you currently work out at?
24 hour fitness
What supplement brands do you currently use?
Bodyfuse
Black dragon labs
Next level Nutrition
Motiv8 performance
Red con-1
Nutrakey
Repp Sports
What are your Top 3 songs to workout to?
Lil Wayne- Roar
Travis Scott- sicko mode
Sheck Wes- Mo Bamba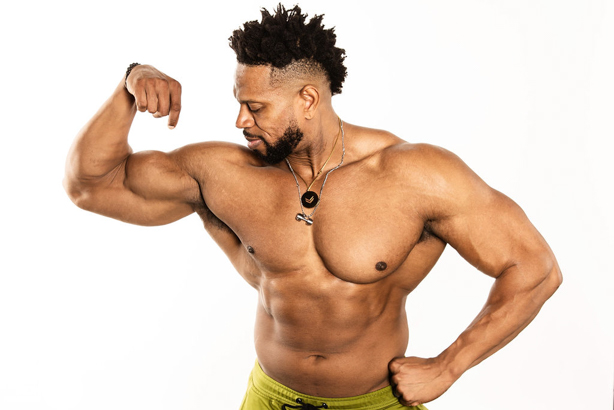 What are your hobbies?
Animals/pets/dogs
Beach/Sun tanning
Body Building
Exercise (aerobics, weights)
Football
Skateboarding
Sky Diving
Soccer
What sports do you play>
What sports do you watch>
Bodybuilding
Judo
Basketball
Football (soccer)