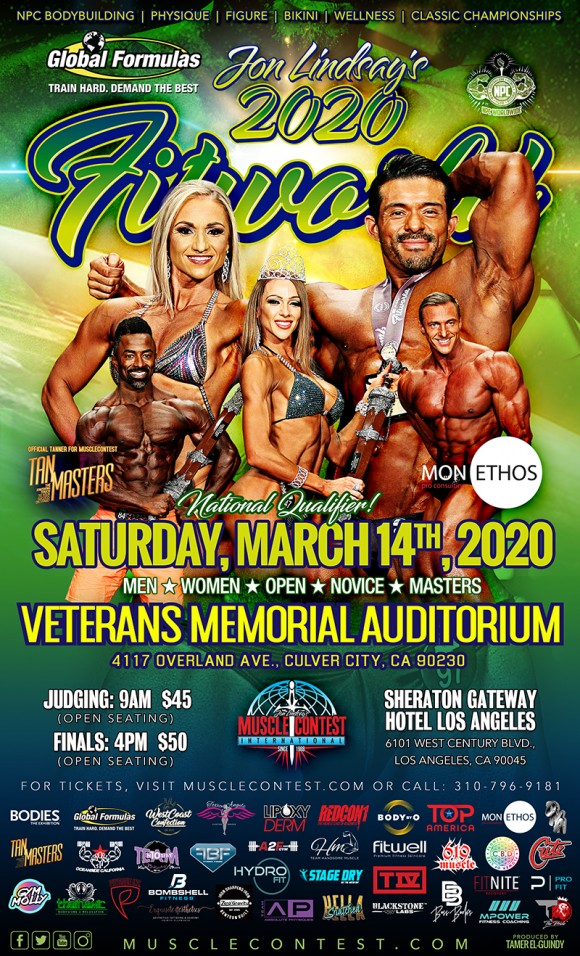 CULVER CITY, Calif., March 10, 2020 / Mon Ethos Pro /
The Muscle Contest NPC/IFBB 2020 Fit World Championships will take place this weekend in Culver City, California. As the Diamond Sponsor for the entire Muscle Contest 2020 season, Mon Ethos Pro will be there.
This time the amazing half Swedish and half Persian Sashli Sensation, wellness athlete and influencer, will be representing Mon Ethos and among others present one of the prizes. Sashli is a Sports Management, Business and Sports Nutrition professional and a certified personal trainer and group training instructor with a limitless passion for influencing people towards a better lifestyle.
The 2020 Fit World, is an NPC National Qualifier and Olympia Qualifier, in conjunction with IFBB Pro Classic Physique & Masters 40+. Featuring competitors in Bodybuilding, Men's Physique, Classic Physique, Bikini, Figure, Women's Physique, and the brand new Wellness division.
The event will be held at the Sheraton Gateway Hotel Los Angeles this Saturday, March the 14th. For more information, to register and purchase tickets please visit the show's website: http://musclecontest.com/2020-FITWORLD-EVENT.html
Media & Agent Contact:
Mon Ethos Pro
Phone: 888-575-2664
Email: press@monethos.com