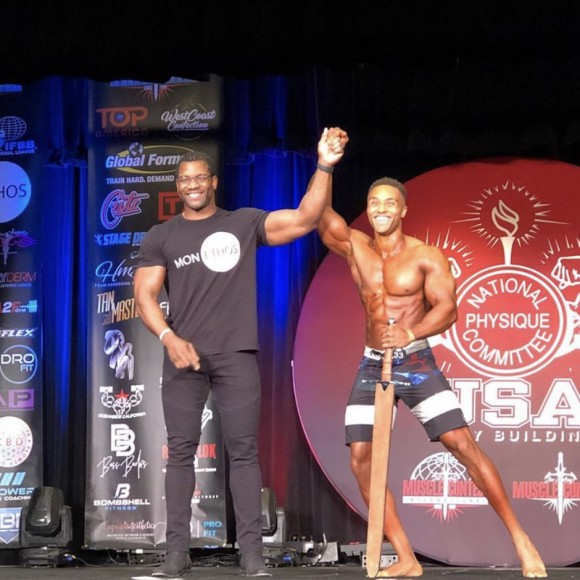 SAN DIEGO, Calif., February 18, 2020 /Mon Ethos Pro/
The Muscle Contest Gold Coast Muscle Classic took place this weekend and as the Diamond Sponsor for the entire Muscle Contest 2020 season, Mon Ethos Pro was there.
Representing this athlete and talent management agency was the elite athlete Xavisus Gayden, who among others presented the prize to the Unlimited Men's Physique overall winner, Jonathan Morris.
The Gold Coast Muscle Classic 2020 featured NPC competitors in Bikini, Men's and Women's Physique, Classic Physique, Men's Bodybuilding and the brand new Wellness division.
Mon Ethos Pro's athlete Xavisus Gayden remarked, "This was a really entertaining event. It's always great to come out to see some this awesome people compete to make it to become Pro's, and make it to see how the industry is evolving".
Media & Agent Contact:
Mon Ethos Pro
Phone: 888-575-2664
Email: press@monethos.com