Jason Draksler, who recently completed his service with the U.S. Army, recently competed in the 2018 NPC North American Physique Bodybuilding Championships. A member of Team Ventura, Jason prepared for the event almost exclusively from makeshift military gyms. "He has a stunning look for modeling, and if Jason wins this event, making him extremely marketable," says Draksler's agent David Whitaker, of Mon Ethos Pro.
| | |
| --- | --- |
| Age | 27 |
| Height | 5'10.5 |
| Weight | 212 lbs |
| Hair Color | Brown |
| Body Type | Athletic |
| Location | Boston, MA |
| Piercings | No |
| Tattoos | No |
| Neck Size | 17 in |
| Dress Shirt Size | 34-35 |
| Pant Size | 34 |
| Shoe Size | 11 |
Discover What You're Made Of
Why settle for anything but the best when it comes to you body.
For more information call:  (855) 451-5855
Sports, Hobbies, & Fitness
What was your last bodybuilding competition and what did you place?
NPC Universe 4th
What prior competitions have you been to and what did you place in those?
2017 NPC North Carolina State Championship – 2nd place
2017 NPC Jr. National's – 8th place
"First National Show"
2018 NPC Universe 4th place
What competitions have you won?
2015 NPC Mid Atlantic – 1st
When/where is your next competition?
NPC North Americans – Aug 2018
Briefly describe your current workout regimen
Workout 7 days a week
2 x 45 minute cardio session
Total gym time 2-3 hours a day
Currently prepping for NPC North Americans
What is the name and location of the gym that you currently work out at?
LA Fitness, Highland Park, IL
What supplement brands do you currently use?
Evogen
MPA
SteelFit
What are your Top 3 songs to workout to?
Eminem – Till I Collapse
Young Jeezy – Put On
Puff Daddy – Victory "Remix"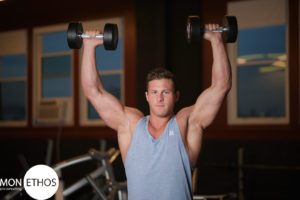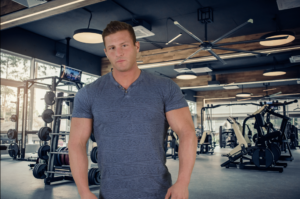 What are your hobbies?
Body Building
Cooking
Football
Inventing
Listening to music
Marksmanship
Paintball
Reading
Relaxing
Renting movies
Sleeping
Other
What sports do you play?
Bodybuilding
Weightlifting
Powerlifting
What sports do you watch?
Weightlifting
Powerlifting
Basketball
Football