Marisela Taylor is an active US Army member and competitive bodybuilder. Her an her husband, Brian Taylor, who is also a Mon Ethos athlete, have three adorable children.
| | |
| --- | --- |
| Age | 27 |
| Height | 5'2 |
| Weight | 115 lbs |
| Hair Color | Brown |
| Body Type | Short - Athletic |
| Location | |
| Piercings | Yes |
| Tattoos | Yes |
| Neck Size | 12 in |
| Dress Shirt Size | Xs |
| Pant Size | 5/6 |
| Shoe Size | 7 |
Sports, Hobbies, & Fitness
What was your last bodybuilding competition and what did you place?
Nov 10,2018 / 1st class A & Overall Bikini champ
What prior competitions have you been to and what did you place in those?
Sept 29,2017 – Aloha Muscle 1st Class A
What competitions have you won?
Shawn Ray Hawaiian Classic
When/where is your next competition?
Unsure exactly , either USAs or JR Nats
Briefly describe your current workout regimen
I workout 6 days a weeks with 30min of cardio for those 6 days. I just finished my prep and going into off season with the expectation of starting prep around Feb.
What is the name and location of the gym that you currently work out at?
Hawaii – 24hr fitness
What supplement brands do you currently use?
Fitgirl supplements
Evogen
What are your Top 3 songs to workout to?
Any Ella Mai, Sheck Wes , Hard White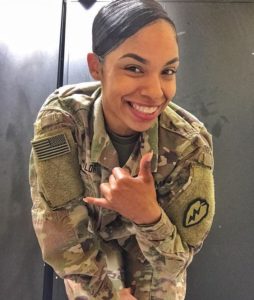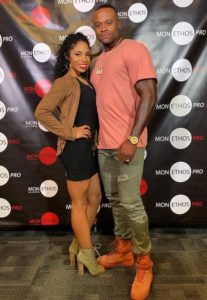 What are your hobbies?
Animals/pets/dogs
Basketball
Beach/Sun tanning
Bicycling
BoardGames
Body Building
Cake Decorating
Camping
Candle Making
Canoeing
Church/church activities
Collecting Shoes
Coloring
Cooking
Crafts
Crafts (unspecified)
Dancing
Eating out
Educational Courses
Electronics
Entertaining
Exercise (aerobics, weights)
Fishing
Football
Hiking
Home Repair
Home Theater
Horse riding
Kayaking
Meditation
Models
Motorcycles
Mountain Biking
Nail Art
Painting
Paintball
Photography
Playing music
Relaxing
Running
Shopping
Sleeping
Snorkeling
Soccer
Socializing with friends/neighbors
Swimming
Tea Tasting
Tennis
Texting
Traveling
TV watching
Volunteer
Walking
Watching sporting events
Weightlifting
Yoga
Zumba
What sports do you play?
Bodybuilding
Running
Middle-distance running
Basketball
Volleyball
What sports do you watch?
Bodybuilding
Boxing
Baseball
Basketball
Football
Volleyball
Tell us about the sports you have played.
Shooting & Point Guard (Basketball), Forward (Soccer , 4×8, 800, 1600 (Track), Center (Volleyball)
Tell us about your favorite teams.
Patriots , Lakers , LSU