Jesus Cuevas is an up and coming talent on the bodybuilding and modeling circuit. Having won first place in his last four competitions, make sure to watch out for Jesus.
| | |
| --- | --- |
| Age | 18 |
| Height | 5'9 |
| Weight | 150 lbs |
| Hair Color | Black |
| Body Type | Ectomorph |
| Location | Velha, ES, Brasil |
| Piercings | Yes |
| Tattoos | No |
| Neck Size | |
| Dress Shirt Size | Small |
| Pant Size | 28W 30L |
| Shoe Size | 9 |
Sports, Hobbies, & Fitness
What was your last bodybuilding competition and what did you place?
October 20th 2018 and First Place
What prior competitions have you been to and what did you place in those?
I competed last year June 10, 2017 , July 22nd , December 9th, and I placed First in all
What competitions have you won?
I won all my 4 shows I've competed. 3 in the year of 2017 and one 2018
When/where is your next competition?
Mid June 2019
Briefly describe your current workout regimen
I workout 6 times a week. Cardio 3 times a week and I'm not on prep
What is the name and location of the gym that you currently work out at?
La Fitness Harbor City
What supplement brands do you currently use?
Allmax Nutrition
BPI Sports
Evogen Nutrition
Redcon1
What are your Top 3 songs to workout to?
Lil baby – drip too hard
Kodak Black -zeze
Lil baby -style stealer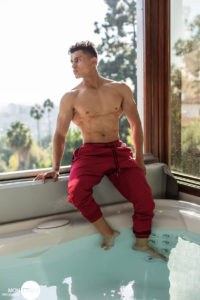 What are your hobbies?
Basketball
Beach/Sun tanning
Body Building
Collecting Shoes
Eating out
Entertaining
Exercise (aerobics, weights)
Football
Going to movies
Hiking
Internet
Listening to music
Playing music
Playing team sports
Shopping
Soccer
Socializing with friends/neighbors
Spending time with family/kids
Texting
Traveling
Watching sporting events
Weightlifting
What sports do you play?
Bodybuilding
Weightlifting
Baseball
Basketball
Football
Football (soccer)
What sports do you watch?
Weightlifting
Basketball
Football
Tell us about the sports you have played.
I've played Soccer for 2 years and Baseball. I played Basketball for one year.
Tell us about your favorite teams.
Soccer  Manchester United and Real Madrid and PSG
Basketball: LA Lakers
Baseball: LA Dodgers
Football: Minnesota Vikings