Jeremy Dutra began as a college athlete, wrestling and playing rugby for a year. He ended up injuring his shoulder and during rehab started lifting as an outlet. While working at the school gym, he gradually learned about targeting specific areas of his body and begin to develop his physique more naturally. Two years later he met his first coach, who noticed his potential and suggested he take his game competitive.
In October of 2013 Jeremy competed in the San Francisco championships and won, placing first in class. Feeling confident he continued self-coached. Early in 2014 he competed at Muscle Evolution, taking home second place. During that show he was noticed by Omar, who was impressed enough by Jeremy's physique and posing to reach out and offer his skills as a coach and mentor.
After half a year of coaching under Omar, Jeremy competed in the 2014 USAs. Third time's a charm and Jeremy got whooped, getting his first taste of just how much work he still had to put in before he was ready to compete at the pro level. He decided to take the rest of the year off competitions to focus on developing himself as an athlete.
2015 saw Jeremy competing again, placing second in the San Jose championships and third in NorCal where he got his first sponsorship. In October he placed second in the Paradise Cup and took the rest of the year off from competitions.
In 2016 he started taking more of his training into his own hands, controlling his diet while still working with Omar. He placed third in San Jose, and won first in the Gov Cup and NorCal. With that momentum he decided to compete in the USAs again and once again got smoked.
Feeling determined, he continued to compete throughout 2017. Winning second in the Gov Cup, he decided to try competing in Fresno in both men's physique and classic divisions. He placed first in classic and decided to try classic again, winning second in San Jose. His last show of 2017 was NorCal, switching back to men's physique and placing first.
He went traveling and came back 20 pounds lighter in early 2018. "My initial plan was to take the whole year off," says Dutra, "but after getting back to the gym and seeing how quickly my muscle returned I knew that bodybuilding was really something I was passionate about. I looked better by the end of June than I ever had before, and with that confidence I set a goal to win overall at Titan." After 14 weeks on prep Jeremy's determination payed off and he won by a landslide. It was around this time that he signed with Monethos.
Jeremy competed at the Miami Nationals and made it into the first callout. He placed third and missed his pro card only narrowly. "This was the competition that convinced me that I am a force" he says.
| | |
| --- | --- |
| Age | 26 |
| Height | 5'10.5 |
| Weight | 210 lbs |
| Hair Color | Brown |
| Body Type | Muscular Athletic |
| Location | Santa Ana, CA |
| Piercings | Yes (Ears) |
| Tattoos | No |
| Neck Size | 17 in |
| Dress Shirt Size | |
| Pant Size | 33W 32L |
| Shoe Size | 12 |
Sports, Hobbies, & Fitness
What was your last bodybuilding competition and what did you place?
I compete in Mens Physique. My last show was in June 2017 and I took first place in my class.
What prior competitions have you been to and what did you place in those?
2013 San Francisco Championship: 1st
2014 Muscle Evolution: 2nd
2014 USA: 15th
2015 Norcal: 2nd
2015 San Jose: 3rd
2015 Paradose Cup: 2nd
2016 Governors cup: 1st
2016 USA: 12
2017 Governors Cup: 2nd
2017 Fresno 1st
2017 San Jose Championship 1st
What competitions have you won?
2013 San Francisco
2016 Governor's Cup
2017 Fresno Classic Physique
2017 San Jose
When/where is your next competition?
October 21 LA GRAND PRIX
Briefly describe your current workout regimen
I work out 6 days a week with cardio every day. I am currently prepping for a show later in the year.
What is the name and location of the gym that you currently work out at?
24 hour fitness I'm Santa Ana
What supplement brands do you currently use?
MFL
ROYAL SPORTS NUTRITION
What are your Top 3 songs to workout to?
Tech Nine: I'm a playa
Eminem: till I collapse
Kendrick Lamaar: DNA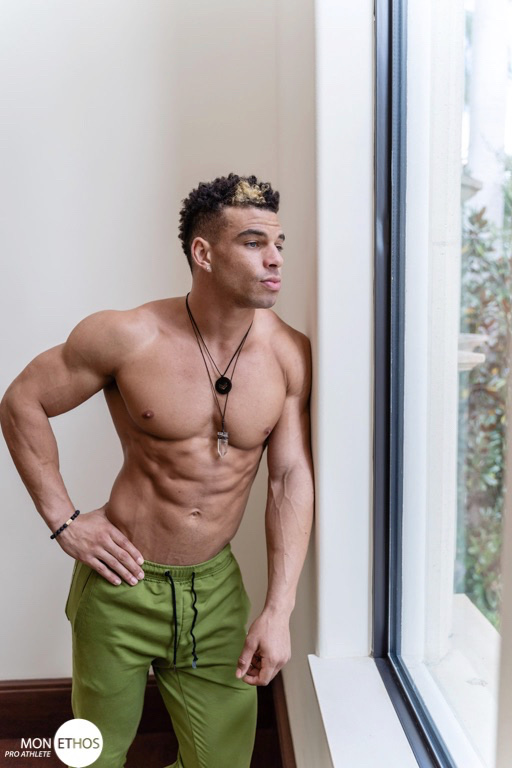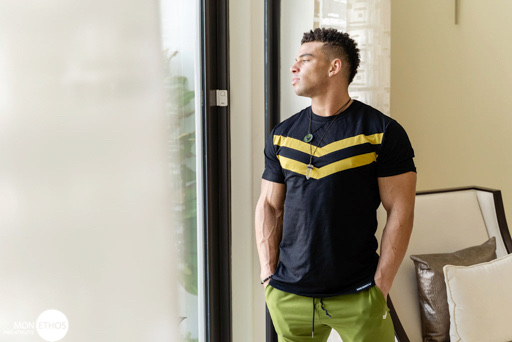 What are your hobbies?
Beach/Sun tanning
Cooking
Dancing
Eating out
Exercise (aerobics, weights)
Football
Internet
Sleeping
Wrestling
What sports do you play?
Bodybuilding
Waterskiing
Wrestling
Bowling
Football
Rugby
Volleyball
What sports do you watch?
Bodybuilding
Jujitsu
Rugby
Tell us about the sports you have played.
I grew up playing basketball, volleyball and track. Once ingot to highschool at 5′ 1″ I had to find a different sport. I found wrestling and fell in love with the sport. I wrestled through highschool and tried in college a bit before switching to Rugby. I played rugby for two years before getting injured. That's when I started to get into lifting more and became a personal trainer.
Tell us about your favorite teams.
I'm Bay area born and bred, so my teams are the Warriors, Niners, and the Giants. I don't care to much to follow everything but if I get the chance I'll each the games.