Brian entered his first competition (Aloha Muscle) in 2017 after his wife Marisela, also a pro bodybuilder and Monethos athlete, encouraged him to take his physique to the stage. He won overall in men's physique and continued training until his second victory which earned him his IFBB Pro card in the 2018 NPC Jr. Nationals. He has done two Pro shows since. At 29 years old, Brian has his sights set to make it to the top of competitive bodybuilding.
Brian and Marisela hope to one day own a hardcore bodybuilding gym, where, according to Brian, "you can go and work out with your shirt off and no one complains." His personal motto #NLTR, which stands for Nothing Like the Rest, captures his drive to distinguish himself from his competition and expresses his competitive confidence both in and out of the gym.
He served 8 years in the US Army in human resources and airborne operations, returning a decorated veteran. He's spent 3 years coaching teen basketball. His other hobbies and pastimes include playing an occasional game of basketball, riding his Harley around, smoking a nice cigar, spending time with his wife and 4 kids, and laying back for a good Memphis-style barbecue.
| | |
| --- | --- |
| Age | 29 |
| Height | 6' |
| Weight | 226 lbs |
| Hair Color | Black |
| Body Type | Aesthetic/Athletic |
| Location | Honolulu, HI |
| Piercings | Yes (ears) |
| Tattoos | Yes |
| Neck Size | |
| Dress Shirt Size | |
| Pant Size | 34W 32L |
| Shoe Size | 9 |
Sports, Hobbies, & Fitness
What was your last bodybuilding competition and what did you place?
My last competition was the 2018 NPC Jr. Nationals where I placed 1st and earned my IFBB Pro Card.
What prior competitions have you been to and what did you place in those?
2017 Aloha Muscle- Men's Physique Open Overall Champion and Class D 1st Place.
What competitions have you won?
2017 Aloha Muscle
2018 Jr Nationals
When/where is your next competition?
2018 IFBB Sacramento Pro (Spectrum Fitness Productions)
2018 IFBB Tournament of Champions (Muscle Contest)
Briefly describe your current workout regimen
Im currently on prep for my IFBB Pro debut so the current regimen is 6 days on 1 day rest. I like to conduct my fasted cardio 7 days a week. My regimen is pretty simple as I follow the Guidance of my coach and Mon Ethos Teammate, Mr. Olympia 2018 for MP, Brandon Hendrickson. He has me training Back, Chest, Delts, and legs twice a week.
What is the name and location of the gym that you currently work out at?
I train out of 24 hour fitness in Kapolei, HI.
What supplement brands do you currently use?
I currently have a supplement sponsorship with EST Nutrition. The provide me pretty good tasting and effective products to get me through my rigorous training. They range from Test Booster, Sleep support, Recovery pills, per workout, BCAA, Proteins, and thermogenics as well. Using my code "Taylor" saves you 30%!
What are your Top 3 songs to workout to?
No top 3 but I prefer the latest and trending rap or r&b.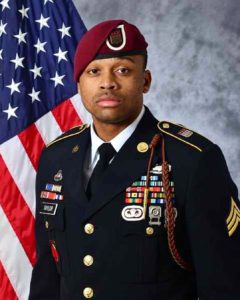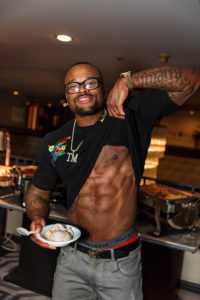 What are your hobbies?
Basketball
Cigar Smoking
Collecting Shoes
Cooking
Eating out
Educational Courses
Games
Going to movies
Marksmanship
Parachuting
Photography
Playing team sports
Socializing with friends/neighbors
Spending time with family/kids
Traveling
Volunteer
What sports do you play?
Bodybuilding
Basketball
Football
What sports do you watch?
Boxing
Baseball
Basketball
Football
Ice hockey
Track-and-field sports/athletics
Tell us about the sports you have played.
I played AAU basketball growing up. I also played basketball unit level and base level while serving in the Army. I began bodybuilding over the last year.
Tell us about your favorite teams.
Basketball – LA Lakers; Memphis Grizzlies
Football – Tennessee Titans
College sports – APSU (alma mater), Univ Of Memphis, Univ Of Tennessee