Austin Simone is a bodybuilder and model from Quincy Massachusetts. He has done modelling with Abercrombie and Maggie Inc. and has also taught posing for Men's Physique.
Age:            27
Gender:      Male
Hair Color:  Black
Body Type:  Fit/Toned/Athletic/Muscular
Weight:         200lbs
Height:         6′
Shirt Size:  L
Neck Size:  
Paint Size:  Medium – 32-32
Shoe Size:  12
Tattoos: Yes
Piercings:  No
Discover What You're Made Of
Why settle for anything but the best when it comes to you body.
For more information call:  (855) 451-5855
Sports, Hobbies, & Fitness
What was your last bodybuilding competition and what did you place?
2017 Jay Cutler Classic in Boston, Ma where I placed 5th in Men's Physique
What prior competitions have you been to and what did you place in those?
I competed in New England Championships in Boston in 2015 where I placed 3rd, I also competed in California twice earning 2nd place in Frenso classic in 2014 and a top 8 at my first show Titan Grand Prix in Culver City, Ca also at the beginning of 2014
What competitions have you won?
None yet! Second at Fresno classic 2014 was my closest yet
When/where is your next competition?
It will most likely be in Boston in 2019
Briefly describe your current workout regimen
I workout 6 days a week with one day off to rest, I split body parts up and sometimes add in a secondary muscle group to that same day if I know it's a lagging body part.
After every training session, I do 15 min steady state cardio. Right now I have no completion in vision but I'm just in my gaining muscle stage.
What is the name and location of the gym that you currently work out at?
General Fitness in Fall River, Ma
What supplement brands do you currently use?
I currently use ISO 100 by Dymatize Nutrition, and for my pre workout I use Psychotic By Insane Labz
What are your Top 3 songs to workout to?
Iam – drowning pool
Bap you- Party favor
Boom- Tiesto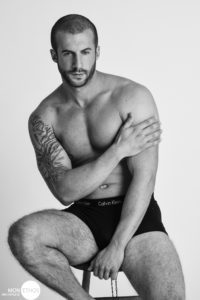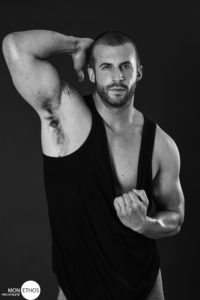 What are your hobbies?
Acting
Animals/pets/dogs
Baseball
Beach/Sun tanning
Body Building
Cigar Smoking
Cooking
Eating out
Electronics
Fast cars
Four Wheeling
Video Games
What sports do you play?
Bodybuilding
Swimming
Baseball
Tell us about the sports you have played?
Baseball from Elementary school through senior year of high school
Tell us about your favorite teams.
Red Sox
Patriots