NFL Free Agent & IFBB Pro Abner Logan
Abner Logan was born in Cambridge, Massachusetts where he was a highly-touted four star recruit who starred at Dexter School in Brookline. Ab committed to the University of Maryland in 2011 and joined their 2012 class.
After the 2015 season, where he played a contributing role in the final seven games of the season before transferring to the University of Albany where he earned a place on the 2016 CAA Academic All-Conference Team.
Following graduation from the University of Albany, Logan signed a free agent contact into the National Football League with the Buffalo Bills.
| | |
| --- | --- |
| Age | 25 |
| Height | 6'2 |
| Weight | 255 |
| Hair Color | Dark brown/bald |
| Body Type | Athletic/muscular |
| Location | Boston, MA |
| Piercings | Yes |
| Tattoos | Yes |
| Neck Size | 18 in |
| Dress Shirt Size | 36 long |
| Pant Size | 38x34 taper |
| Shoe Size | 12 |
This video of Abner Logan was taken in Florida after the weekend of him receiving his Pro Card.
Sports, Hobbies, & Fitness
What was your last bodybuilding competition and what did you place?
My last comp was the Jay cutler classic. I competed in both classic physique and bodybuilding. I won my class in both and came in second for both overalls.
What prior competitions have you been to and what did you place in those?
Before the cutler i did the powerhouse classic and competed in both classic and bodybuilding. I won novice both classics and both bodybuilding. Literally every category you could win. I walked home with 7 trophies…BOSS
What competitions have you won?
Answered
When/where is your next competition?
Teenick in Jersey and Miami nationals
Briefly describe your current workout regimen
When I'm in prep I train anywhere from 5-6 times a week. All this depends on how my body is feeling. My whole ideology behind training and health is relative to the individual. And yes I'm currently preppin
What is the name and location of the gym that you currently work out at?
I train at multiple gyms
What supplement brands do you currently use?
I use Mutant iso surge protein that stuff is great. i honestly use a variety of brands like alchemy labs, force factor, 5%, blackstone labs etc
What are your Top 3 songs to workout to?
One – Metallica
Raining Blood – Slayer
My Curse – Killswitch Engage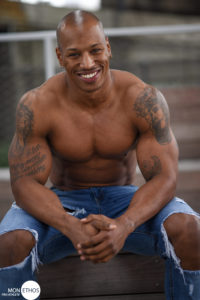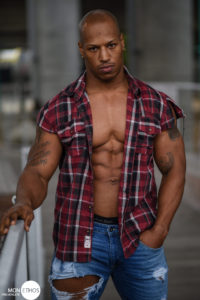 Animals/pets/dogs
Body Building
Games
TV watching
Weightlifting
What sports do you play?
bodybuilding
boxing
sprint
weightlifting
football
football (soccer)
What sports do you watch?
Bodybuilding
Soccer
Tell us about the sports you have played
Basketball, football, lax, track & field
Always was a fan of THE U but im a maryland alum and a boston sports fan